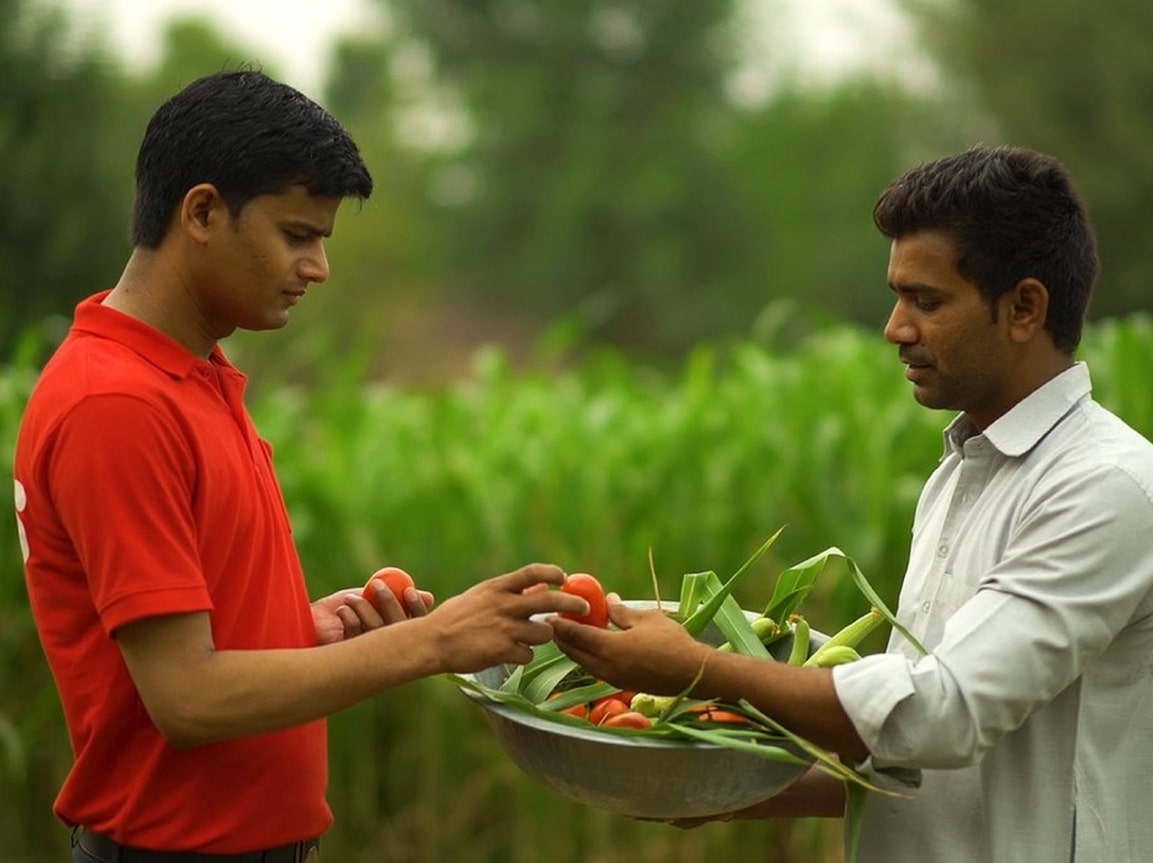 LOTS Wholesale Solutions joins hands with farmers in Bhatinda, creates opportunities progressive farming
Press Release-New Delhi, February 27, 2018
    –  LOTS Wholesale Solutions joins hands with farmers in Bhatinda, creates opportunities progressive farming.
     – Over 1,500 farmers were part of the 'Workshop on Opportunities in Food Processing Sector'
New Delhi, 27 February 2018: LOTS Wholesale Solutions, a 100% subsidiary of SiamMakro, today addressed more than 1,500 farmers at the 'Opportunities in Food Processing Sector' workshop facilitated by Ministry of Food Processing Industries (MOFPI) in Bhatinda.The focus of this workshop was to provide a platform for farmers to interact with industry leaders to get their insights on procurement models and practices for backward integration.
Farmers interacted with LOTS Wholesale Solutions team and learnt about the company'slegacy of having worked with local farmers in Thailand. Guided by the concept of 'LocalLove', the team reiterated its commitment to sourcing fresh produce from local farming community, share know-how on packing and storage so that farmers can reduce wastage and boost income. The company also has plans to further support the community by opening cold storage chains as well as distribution centres that would feed its stores in northern India.
Talking about the workshop, Tanit Chearavanont, Managing Director, LOTS WholesaleSolutions said, 'In CP Group, CP stands for Charoen Pokphand which literally means"prosperity in agriculture" and this is our clear motto. In Thailand, our parent company SiamMakro has been able to create several success stories by working with small and medium farmers. Today some of them are even international exporters of fresh produce. In India too,we would like to nurture such success stories. I am confident that together with MOFPI andfarming communities across the country we will achieve this.'
LOTS Wholesale Solutions recently announced about their entry into the Indian retail wholesale market. The company will bring specially curated assortments for each of its micro catchments to attract B2B consumers and stakeholders like traders, resellers, hotels,restaurants, caterers, food based start-ups, farmers, corporates, and SMEs. Additionally,exhaustive food safety training, quality control, customised last mile delivery, localised sourcing of food products, credit facilities to members and suppliers, transparent pricing atall touch points, and leveraging technology and innovation at all levels will all be facilitatedby the organisation.
About LOTS Wholesale SolutionsLOTS Wholesale Solutions, a wholly-owned subsidiary of Siam Makro Public Company Limited, was established in January 2017 in India. Siam Makro is Thailand's leading Cash &Carry operator in wholesale for professional business operators. The company's focus in India is to meet the needs of business customers' ensuring satisfaction through provision of a wide range of products to its members that include retailers, hotels, restaurants, catering businesses, service business operators, government agencies, hospitals, and education institutions.
bout Siam MakroSiam Makro Public Company Limited, part of the CP Group, operates under the brand of'Makro'. Established in 1988, Makro offers a range of food and non-food items at wholesaleprices to over 3 million registered members in Thailand. Employing over 15,000 people,Makro currently owns and manages 110 Makro Cash & Carry stores, 8 Siam Frozen shops and 5 Food shops in Thailand, totalling 729,763 square metres of sales space. The company has engaged in import, export, and distribution of quality products in Thailand, Cambodia,Hong Kong, Singapore, UAE, and Vietnam through its subsidiaries including other relevant businesses.
About Charoen Pokphand Group Founded in 1921 as a seed trading store for Thai farmers, the Charoen Pokphand Group has over the years grown into an integrated food production, distribution and retail business.Today considered one of Thailand's largest private company and one of the world's largest conglomerates, it is headquartered in Bangkok and spans agribusiness and food, retail and distribution, telecommunications, plastics, automotive, pharmaceutical, property and financial investments.